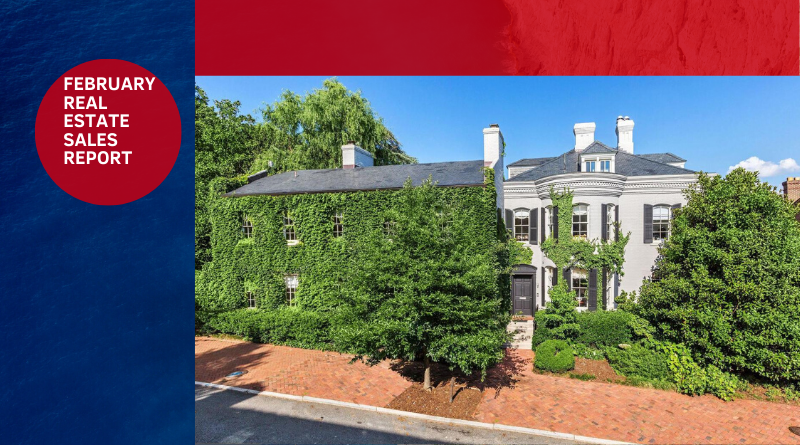 Homes sales in Washington, DC took the traditional post-Holiday pullback in January. Overall, low-interest rates have helped demand remains strong and inventory levels remain at all-time lows.
The Numbers Month to Month and Year to Year
The median sales price for Washington, DC Homes for Sale was $550,000 in January 2020, a 2.3% increase over the same month in 2019. The median sales price was a record $635,000 in December.
The number of Washington, DC Homes that sold was 568 in January 2020 vs. 513 that sold January 2019. This represented a 10.7% increase. By comparison, 746 homes sold in December 2019.
There are 998 Washington, DC Homes for Sale that are in contract which represents 78% of the overall available inventory of 1,278 homes.
A few highlights of the current Washington, DC Homes for Sale are shown below and represent a nice cross section of properties available, in contract and that have sold.
All of these changes affect your home value. If you want to know the new value of your home, click here!
This Month's Most Expensive
The most expensive of all Washington, DC Homes for sale last month was listed at a whopping $12 million and included 8 bedrooms, 11 bathroom and sported a healthy 6,6250 sq. ft. Dating back to around 1887, this home was once part of the historic Evermay Estate. The listing offered a catering kitchen, 2,000-bottle wine cellar, massage room, and enough parking spaces for 11 vehicles. This home was once owned by late Senator Ted Kennedy and his wife.
This Month's Least Expensive
The least expensive of all Washington, DC homes for sale came in at $79,900 and would be a great home for a first-time homebuyer or an investor looking for a rental property with positive cash flow. It had 1 bedroom and 1 bath with 654 sq. ft. and was in move-in ready condition.
This Month's Must See
There were some great Washington, DC Homes for Sale to consider for this month's 'Must See' home tour.
A home on Madison Street NW listed at $725,000 is this month's winner as it shows how great interior design can give a space a much bigger feeling. This beautifully renovated home has an open design that gives it the feel of a home with much more square footage (schedule a showing).
Love Living DC is Washington's #1 real estate team for dependable neighborhood expertise.
If you have any questions about buying, selling or investing in DC real estate, feel free to reach out to me anytime. I'd be happy to help.
Jennell Alexander

Keller Williams Capital Properties 202-717-2276

Contact Me

You Can Also Visit Us At: