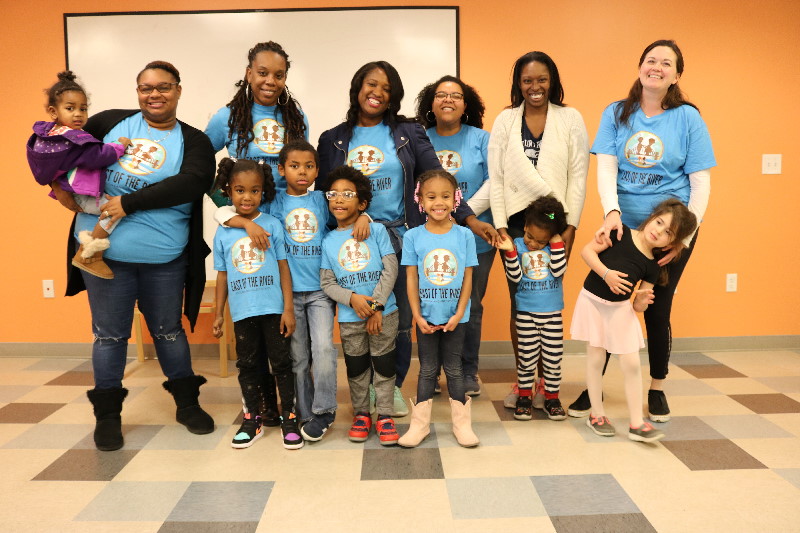 Love Living DC is Washington's #1 real estate team for dependable neighborhood expertise. In this episode, Realtor Jennell Alexander visits East of the River Foreign Languages for Kids, a new Spanish language immersion program for children. She chats with founder Camara Francis and Board Member Jaime Lowe to see what the program is all about. Their story of resourcefulness and innovation is inspiring.
When we started our family, we lived in the Ward 8 area of Washington, DC. We had a lot of great experiences living there, but one of the persistent challenges we faced was the lack of quality retail and service options. When we looked for Spanish language classes for our young daughter, we had to drive her all the way across the city to the other side of Rock Creek Park.
That's why I was so excited when I learned about East of the River Foreign Languages for kids a few weeks ago. We caught up with some of its founders to get a first-hand perspective on how the program is striving to fill that gap for families who live on the east side of the Anacostia River.
A Love Of Learning
We met up with Ms. Francis and Ms. Lowe before a recent class session at the Washington Tennis and Education Foundation (WTEF). It was clear from the start that the class was well organized and that a joy and love of learning were woven into every activity. The instructor engaged the children in sing-alongs and games and the students were eager to participate. We would have felt right at home having our children participate in this session.
Benefits of Bilingual Education
The potential benefits of a quality bilingual education experience have been well-documented. Academic performance (especially reading), empathy and increased cultural awareness are just a few of the positives outcomes that early studies have identified.
Ms. Francis said, "We also know that to compete in a global world, our children need to have another language. At this point, it's not a luxury, it's a necessity. We want our children to be positioned to be able to compete and to appreciate different cultures as well."
'Like a Family'
In addition to the academic advantages, the grass-roots nature of the organization has fostered strong friendships among the families. When we asked Ms. Lowe what was most special about the program to her, she stated:
I think it's really sort of the sense of community. We've become friends. The program really brought us together and it's sort of like a little family. We get together and do things outside of the program. It's just such a warm feeling. It's different than what you might find just dropping your kids at a class once a week. It really has become a sort of a family.

(This program) has become a tremendous resource. These are the first people that I go to when I'm looking for anything. But also, our kids love it. And they love each other.
Commitment to Community
Beyond the satisfaction of creating a resource for their children, the founders have taken great pride in establishing their 501(c)3 nonprofit organization and fulfilling a glaring need in the East of the River community. Ms. Francis says, "The power of working as a collective has really inspired me and empowered me as a woman, as a mother and as an African American woman. We want the community to know that we're here and we're open for foreign language services for their families."
Bottom Line
Bilingual education is a gift that lasts a lifetime. Our children deserve the same quality educational opportunities as families throughout the city. If you would like to learn more, enroll your child or make a donation, visit their web site at www.eotrlingokids.com. Enrollment is continuous throughout the academic year and is open to all area residents, regardless of Ward boundary.
Hours of operation are:
Saturday, 11:15 – 11:55 AM (3-4-year-old class)
Saturday, 12:00 PM – 1:00 PM (5-12-year-old class)
You can check them out on social media on Facebook, Instagram and Twitter.