Hey, Washington!
Here's your October Real Estate Market update.
Real Estate activity in the District of Columbia took a seasonal dip last month. The number of closed sales dropped to 595. This was the third year in a row that September sales dropped by more than 25% from August. That's a trend to keep an eye on.
A boatload of new listings came on the market. The 1,585 new homes for sales is an 80% spike from August and up a solid 10% from September 2018. It seems as though homeowners are heeding the advice to get their homes for sale sooner, rather than later. This is the second largest inventory of homes available for sale since 2013. We're still in a strong seller's market. Could the winds finally be changing in favor of home buyers?
All of these changes affect your home value. If you want to know the new value of your home, click here!
Washington DC Market Stats
Featured Neighborhood: Anacostia/Hillcrest
Here are the local home sale results for the Anacostia/Hillcrest area, defined by zip code 20020: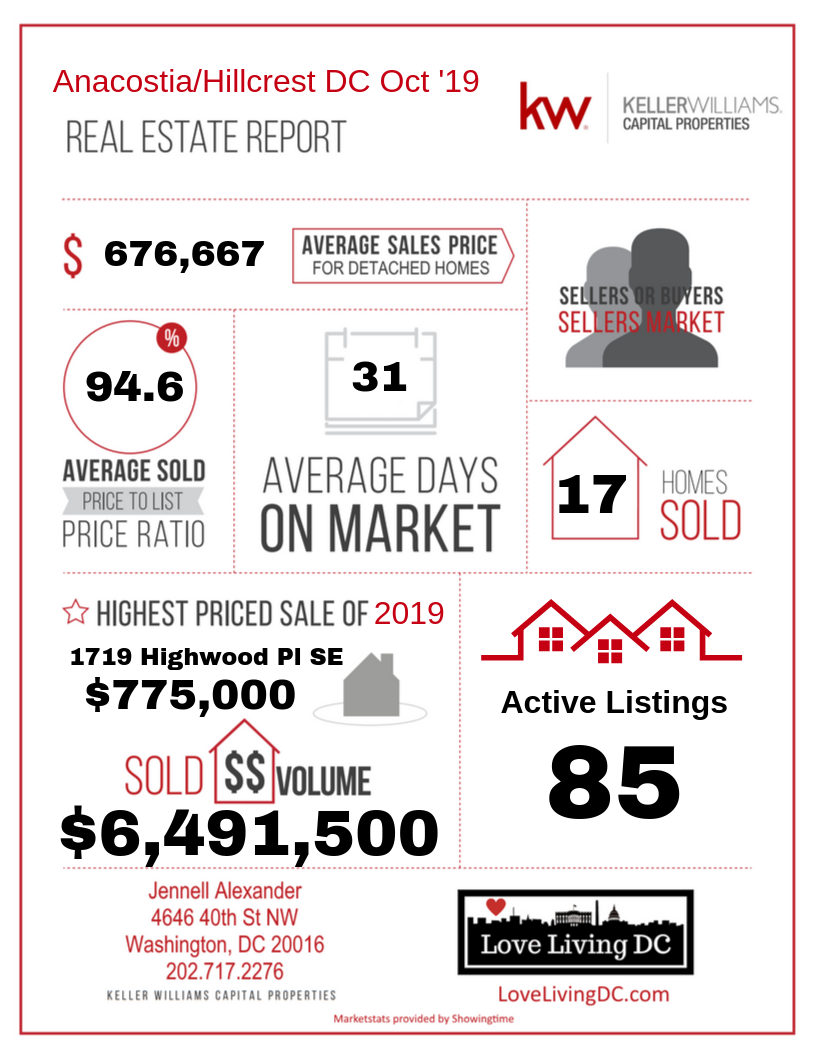 Love Living DC is Washington's #1 real estate team for dependable neighborhood expertise.
If you have any questions about buying, selling or investing in DC real estate, feel free to reach out to me anytime. I'd be happy to help.