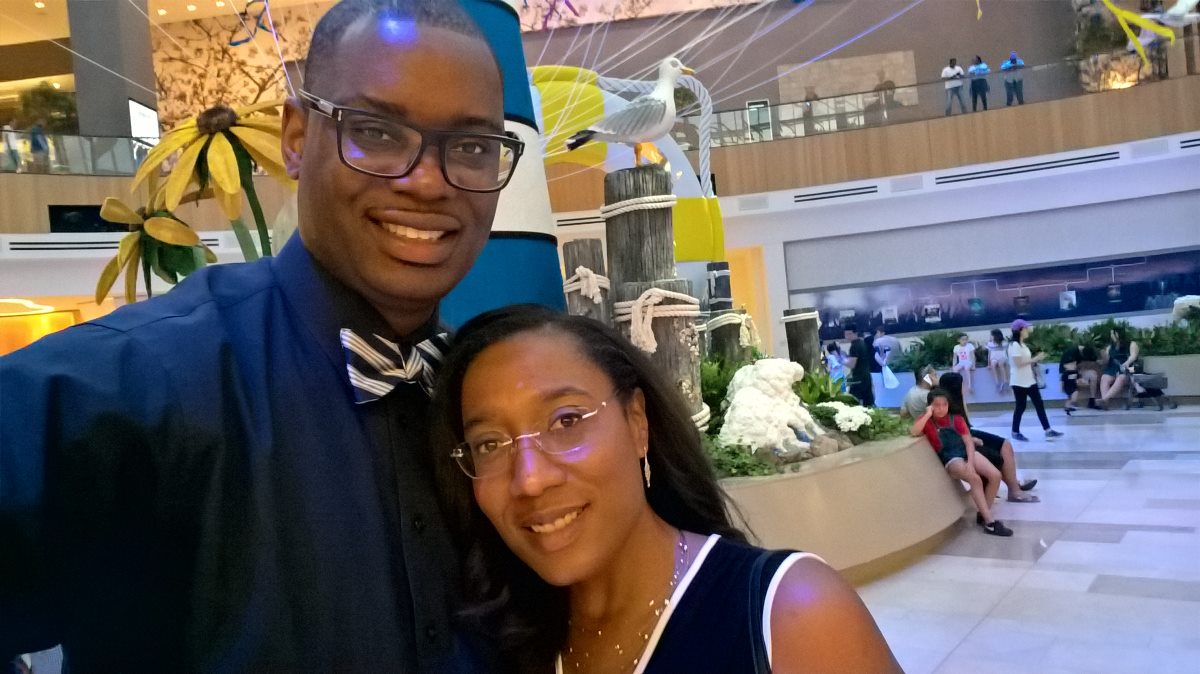 My husband and I recently celebrated our 16th wedding anniversary. To celebrate, we dropped the kids off with their grandparents and hit National Harbor for a night on the town. That gave us the chance to check out Voltaggio Brothers Steakhouse, one of the featured restaurants at the MGM National Harbor Casino.
Upon arriving at the restaurant, we were greeted by a very friendly hostess, who looked up our reservation and offered us a choice of indoor or outdoor seating. Though the dining room is comfortable and tastefully decorated, we chose to sit on the deck and enjoy the remnants of beautiful spring afternoon. Our waiter came right away to take our drink orders and answer our questions.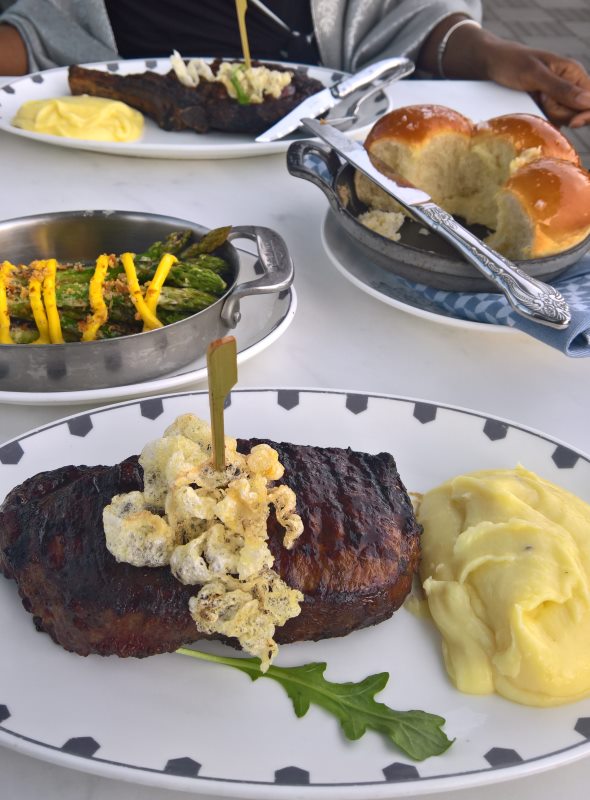 We ordered the porterhouse rolls to start, which was a great choice because they are delicious! We didn't eat too much bread because we wanted to save room for the main course.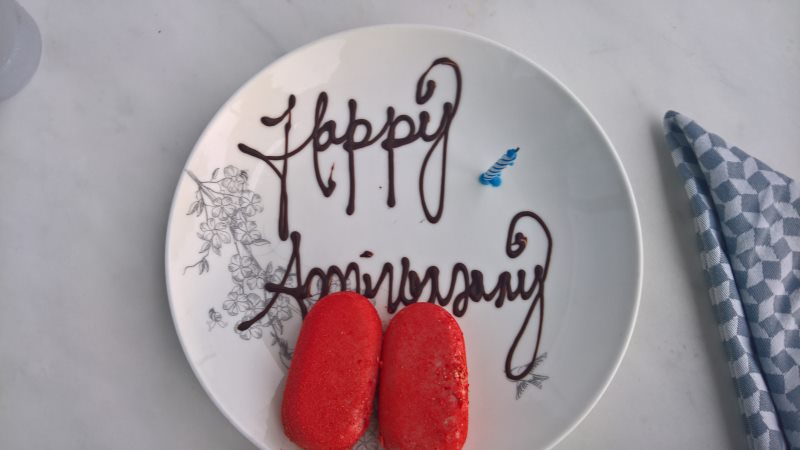 Rib-eye is my favorite cut of beef, so I ordered the 18 oz USDA Prime, medium. My husband got the 45 Day dry-aged NY strip. Both came out perfectly cooked, with that crisp, peppery crust, but tender and juicy inside. Sides come separately, in family-style portions to share.
Bottom Line
This meal was truly a delight to savor. The food was even better than we expected, and we expected a lot because this place is pricey. Entrees start around $50 and don't include the side dishes. Throw in a few drinks, and dinner for two easily crosses the $200 threshold. Still, this is great spot to celebrate birthdays, anniversaries and other special occasions.
Details
Voltaggio Brothers Steakhouse
101 MGM National Avenue, Oxon Hill, MD 20745
Free garage parking is available.
301.971.6060
Hours of operation are:
Tuesday – Thursday, Sunday: 5:00 pm – 10:00 pm
Friday-Saturday: 5:00 pm – 11:00 pm
You can check out their menu and learn more about this restaurant on the web, Facebook, and Instagram.