Making the decision to sell your DC area home is one of the biggest life choices you can make. When you do decide to make that move, you want to make sure you receive top-dollar for your property. Here are the Top 4 Home Renovations to Maximize the Return On Investment (ROI) For Your DC Home.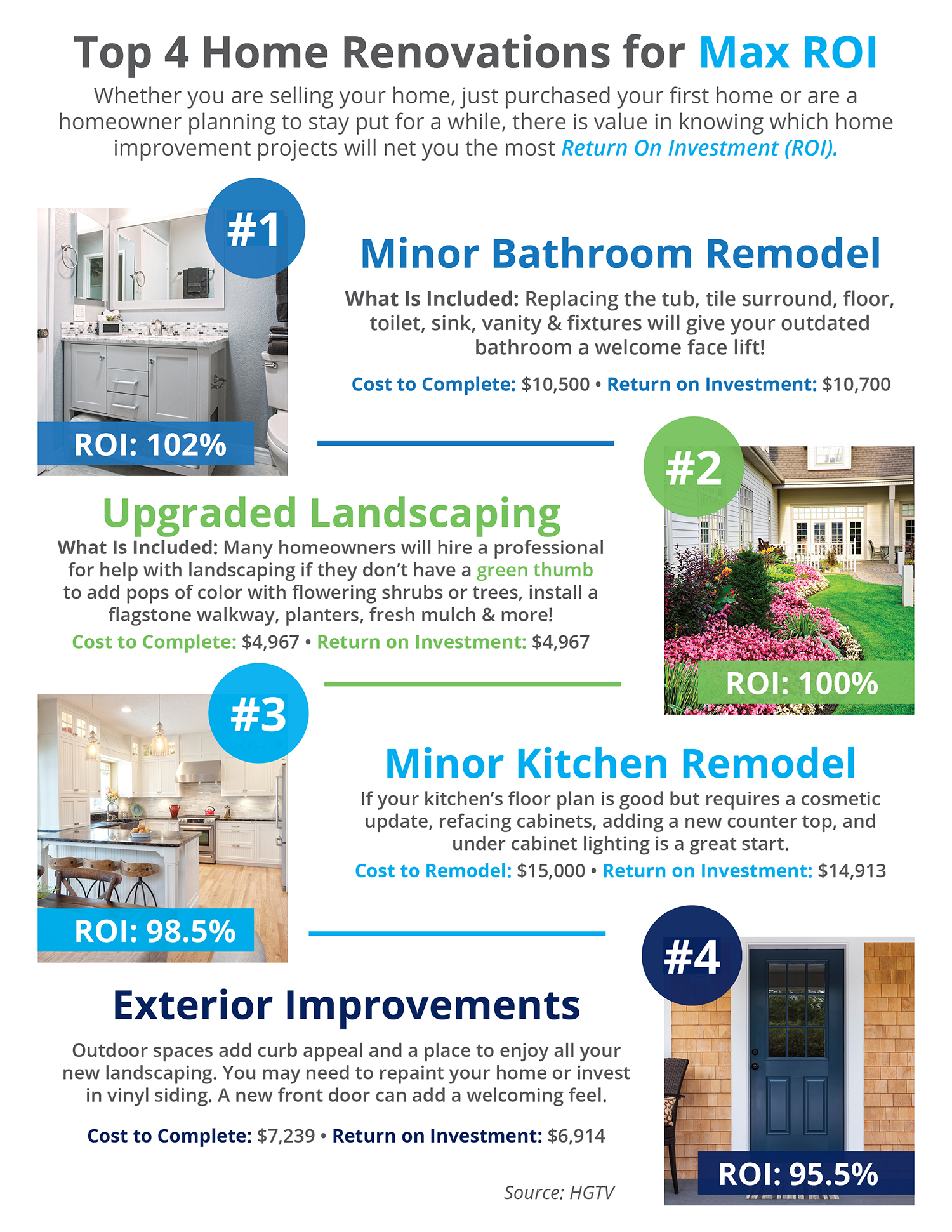 Top 4 Renovations to Max Your ROI
Minor Bathroom Remodel
Upgraded Landscaping
Minor Kitchen Remodel
Exterior Improvements
Minor bathroom renovations can go a long way toward improving the quality of your everyday life and/or impressing potential buyers.
Upgrading your landscaping or curb appeal helps get buyers in the door. These upgrades rank as the 2nd and 4th renovations for returns on investment.
Bottom Line
Whether you are selling your home or are planning to stay put for a while, there is value in knowing which home improvement projects will net you the most Return On Investment.